Almost One-Fourth of us is Planning a Job Change
Recently I read an interesting article – the headline sounded a bit revolutionarily: The Great Resignation – almost one in four UK workers planning a job change. Is it so urgent and serious? Don't we have enough huge changes around us with all the lockdowns? Or is that a reason why we start to question our situation in more detail and look deeper into our status quo? Is this the mirror showing what is happening across the population?
One in four wants a job change. What is happening?
One out of four are ready for a job change – that is a strong statement, so let's have a briefer look… Miles Brignall in his article in The Guardian shares more shocking numbers and facts based on the various researches and surveys. Have a look at the following surprising numbers!
A survey of 6.000 workers (manufacturing, construction, tech, and logistics) made by Randstad UK found that 69% of them were feeling confident about moving to a new role in the next few months, 24% of them planning a change within 3 to 6 months.
Only 16% are worrying about trying to get a new job! – WOW!
In the US, the department of labour reported a record 4M resignations in April 2021!
A Microsoft survey of more than 30.000 workers worldwide revealed that 41% were considering quitting or changing professions this year.
Another research by the HR software company Personio found, that in the UK and Ireland 38% of respondents were planning to quit in the next six to 12 months.
Live the life you deserve
Do you have clarity about what you really want to do with your life and in your career? If you think that you could still reach more and be more happy, then this is your chance.
What is behind the need to change jobs?
What might be behind this Great Resignation?
Has Covid reminded us all that life is too short?
Or is it a burnout caused by extreme unprecedented pressure on employees – at work or in life overall?
Is it a kind of weird post-pandemic phenomenon?
Is it a shift of priorities?
Or is it simply a desire for a change?
As a head-hunter, I hear similar messages often from my clients recently as well. The Great Resignation or "a turnover tsunami" seems to be here – so how to face it?
And if you are one of those employees that are ready for a change, how to be sure, that it is a wise and well-thought-through decision, not an emotional response in the crisis? There are various approaches to get the correct answer – you just have to be brutally honest and give it time to discover.
Be honest with yourself about your career
Eleanor Tweddell, the founder of the post-redundancy coaching consultancy Another Door suggests writing down every thought and feeling you have about your job for 10 days to answer the 'why' question and to discover what's going on. Isn't it only a try to take over the control of your life after it was in the wild stream of a pandemic river for so long, a try to declare that you can do certain changes, you are in charge of your life now again?
Be sure not to regret the job change later
Elle Hunt in her article in The Guardian recommends asking yourself 17 questions to find out, how true is your decision in order not to regret it later… You draw your dream picture in your mind, check it with your own board (=family, friends) and set the date of the final decision to be made – as simple as that. So, check here these 17 questions :
Should I ever consider staying?
How did I get here?
How long have I been feeling this way?
What do I actually want to do?
How would my perfect day be different?
What do my friends and family say?
What would I be giving up by quitting?
What could I gain by quitting?
Have I explored every option with my employer?
Should I wait until we're back in the office to make a decision?
Should I quit over my toxic boss?
When should I quit over stress?
Are my expectations realistic?
Can I really afford to leave?
Could caring less about work help?
Is now the right time?
Why can't I make a decision?
Did you pass the quiz? Or have even more questions in your head now? It's obvious – this decision deserves a more thorough process to get ready for the next step.
Before you change jobs, here is our gift for you
I have one special gift for you. If you feel to be taken by this wave of The Great Resignation or by a turnover tsunami or whatever we can call it, try first my Online course Life and Career by Your Design. Not to regret it later.
I created this course a while ago and my inner reason was to help people when they appear to be on an important life crossroad. If you feel to be on one, enrol on our online program NOW. Seeing how massive the wave of job changes is I decided to offer the BASIC version of this online program in partnership with  2 unique charitable organizations and support their great cause and help them to fundraise the needed finances for their initiatives.
So read more here about our partnership, about our online program and also where your money goes and whom do you support. You will do a  great service to you and also support others.
And I would like to join you on your journey for a while and support you (online) in your very true and very honest decision. The course will help you in answering crucial questions deeply and honestly, based on your priorities. I will help you to set your own priorities wisely and according to your heart or your little inner voice. Are you ready? It will be your change journey!
With passionate regards ,-)
P.S. If you like this post, feel free to share it with your friends! You find the sharing buttons on the left side of the screen. And you will find more exciting posts like this also on our blog.
Live the life you deserve
Do you have clarity about what you really want to do with your life and in your career? If you think that you could still reach more and be more happy, then this is your chance.
Discover your dream career
With these 13 free, proven questions, you will have a much better picture of how you really want your life and career to look and which actions you should take to achieve it.
Lubica Kangas is the founder of Path2Talent, offering holistic Talent services. She helps companies to attract the best talent to hire and candidates to identify what they are passionate about and help them to get more clarity for their future career move. Since 2002 she has recruited several hundreds of candidates for her clients from almost every sector imaginable and learned about the difference between good and great/exceptional candidates. She has always been passionate about people, about their behaviors, motivations, passions, and talents and is grateful if she can help individuals through her services, workshops, and online programs.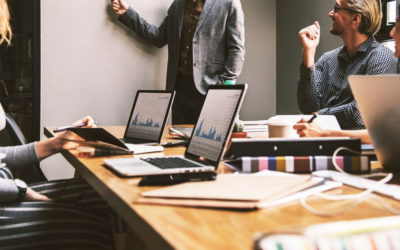 Do you hesitate to put on your business clothes again? Here are our 8 tips for dealing with post-covid social anxiety! Read more!
Douglas started his dream job in 51, published his first book in 67 and seems he is doing pretty well, as he can't wait to turn 70 next year!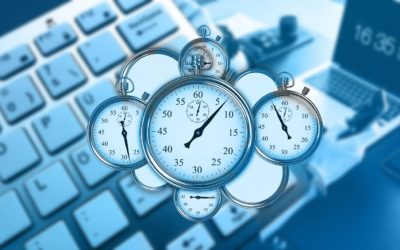 What shall be the right delivery time by the recruitment partner/agency/or even the in-house recruiter? Being in this profession more than 20 years,…