My learning from the summer
It's so good to be back after the summer! 🙂 I was truly touched when I saw a few messages asking if I was okay since you did not hear from me for the past weeks. And I am happy to say, that I am very fine. This summer has been truly busy. I had so many projects starting before the summer, that I could not really take a longer holiday and had only 6 days really offline. The rest of my holidays I had to do some work every day.
We had a busy time with travels, meeting my family and friends, and having some guests back at our home, too. And you know how it can be when you need to do your work, while your child is at home having his summer holidays and on top of that you have guests 🙂 It's been actually very relieving to go back to a normal routine life, when my son started school, guests left and I have only work to do. Only my work 🙂 It actually feels like a holiday now….after the holidays!
What was my main learning this summer?
So, what is the learning from this summer? And this message is probably most relevant for high achievers like me, so if you are the one, read carefully: Holiday is for us to relax and recharge batteries. While meeting your friends, family, relatives, and traveling might be an appealing idea, at the end of the day it can also be quite tiring (if not exhausting) and it all depends on how much you try to squeeze into your days.
Discover your dream career
With these 13 free, proven questions, you will have a much better picture of how you really want your life and career to look and which actions you should take to achieve it.
You know, I try to meet every close friend I can, see all the possible places I can, I want the most experiences but then the price for that is, that I am not so rested after all 🙂 Having less program would be very good, but I would see it as "time spend not effectively". And this is something I need to work on in the future 🙂 That's my commitment.
My post-summer resolution
Some people do New Year resolutions, I will do my post-summer resolution NOW: "I will master the art of relaxing or even learn to enjoy doing nothing (as I normally say)" 🙂
What has been your learning from this summer? Usually, its time when we don't think of work, we go "offline" and most often we get some new ideas or new thoughts…. What has it been for you?
Summertime is recruitment time
In my recruiting business, I have to say, the summer is often the time when many candidates start thinking of some career changes. You suddenly have time to sleep well, time to think more and you perhaps realize that you don't enjoy your work that much as you would like to. Usually, it is also a very good time for me (as a headhunter) to approach and contact candidates, since they are more likely to have an open mind for the change 🙂
I have been very successful to close several interesting and challenging recruitments this summer and it has been now quite many summers when we had really huge amount of recruitment cases. So, even though many candidates feel that summer is a "silent period" for hiring, I would argue and claim the opposite. People don't start at a new job, but recruitments are happening during the whole summer.
New workshops coming
Since I am back at full speed with my business, we do plan some new workshops in our sister company Path2Innovate, regarding innovation and creativity in the business and will be soon updating you all on that one, too. A lot of planning is happening as we speak and if you are interested to hear from this area, visit our Innovation Blog. I am more than happy to share with you how to learn to be more innovative, share some tools and methods and teach you how your business can benefit, too. After all, we all need to put so much more focus on future innovation, than we used to do so far, that it shall be of interest of all of you, no matter what industry or function you are in at the moment. Changes come with such a speed, that we need to be ready for the future 🙂
And we all can become much better at innovation and creativity.
Till next time… let's enjoy the last days of this summer. This year has been exceptionally warm here in the North, too! 🙂
With passionate and sunny regards 😉
P.S. If you like this post, feel free to share it with your friends! You find the sharing buttons on the left side of the screen. And you will find more exciting posts like this also
on our blog
.
Discover your dream career
With these 13 free, proven questions, you will have a much better picture of how you really want your life and career to look and which actions you should take to achieve it.
Succeed in career and life
Our free online course will help you to understand where you want to steer your life and career.
Analyze your work
Our free exercise helps you to understand which activities drain our energy in your current job and shall be minimized in your future roles.
Lubica Kangas is the founder of Path2Talent, offering holistic Talent services. She helps companies to attract the best talent to hire and candidates to identify what they are passionate about and help them to get more clarity for their future career move. Since 2002 she has recruited several hundreds of candidates for her clients from almost every sector imaginable and learned about the difference between good and great/exceptional candidates. She has always been passionate about people, about their behaviors, motivations, passions, and talents and is grateful if she can help individuals through her services, workshops, and online programs.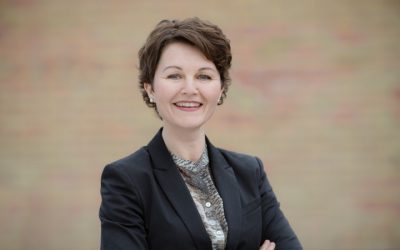 " Love your job, but don´t love your company, because you may not know when your company stops loving you "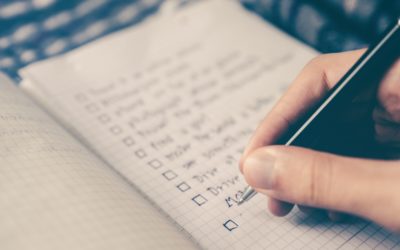 NOW IT´S TIME TO MAKE NEW YEAR RESOLUTIONS!
Many people already set them up.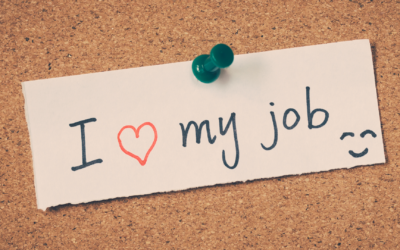 Have you ever asked yourself a question, where exactly is the difference between LIKE and LOVE? What Simon Sinek thinks?