Career and Life
by Your Design
for a Better World

Improve your life and career
while supporting people in need

With our partners Kiron Open Higher Education and Mary's Meals we make sure that every course sold enables free education for women in underserved communities globally and provides food for three children in need for one year. Read more
Why this program?
This program helps you to design your future career in the context of your overall lifestyle.
It challenges you to not only think about your next job but to match it with your current life situation with the goal to make you fulfilled both in work and and private life.
It is a self-discovery journey, requiring you to be honest with yourself and helping you to define your overall life priorities, work included.
By taking this course you become a "movie director" of your own life and career.
You will discover your priorities, your talents, you will get clear on  why and how to use them more in your daily work, how to become more fulfilled and what to avoid for the future.
This  program will not help only you. You will also make the world a better place by supporting the work of our partners Kiron Open Higher Education, who gives women in underserved communities free access to education and Mary's Meals, who feeds over 2 million children around the world. Read more
Who you support through your purchase
This program was created to help people. And to make its impact even bigger, we have decided that all profits should go to charitable causes. We are therefore proud and honored to have Mary's Meals and Kiron Higher Education alongside as our partners for this program. The profits will be shared between the two organizations equally.
What to expect from the program
You will learn powerful techniques, strategies and action steps to build a more rewarding and impactful career, without costly mistakes and detours, to thrive in your life and work.
We will define YOUR definition of SUCCESS. What does it look like?
You will identify who you truly are and what you stand for.
You will identify and rediscover your unique talents, skills and passions.
You will create a compelling vision for your future work and life, that is aligned with your values and priorities and needs.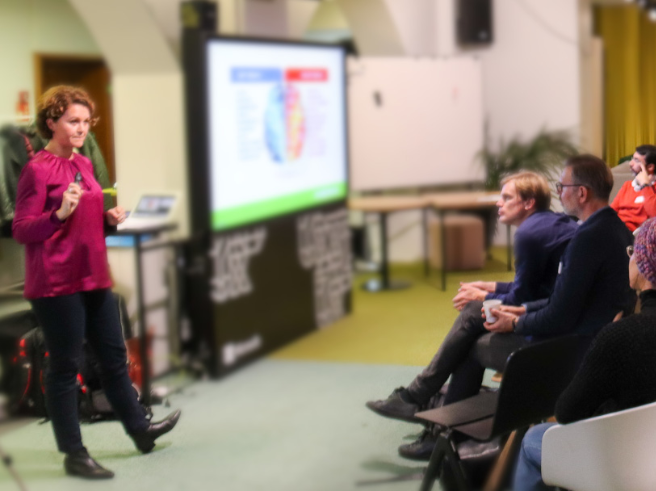 Become clear about your career & life priorities and targets.
Identify your life & career blueprint. How do you want to live and what kind of work will make you shine?
Leverage what you are great at and what you also care about – your passions.
Create a list of priorities to focus on, to increase your job satisfaction, and overall life fulfillment.
List actionable and concrete steps to move you closer to your dream career aligned with your lifestyle, to balance your work with your priorities.
Get clarity about your values, to choose a more purposeful and meaningful career.
Learn how to make decisions aligned with your goals and life priorities, to feel confident about your choices.
Get a chance to become a more resourceful and impactful version of yourself, to inspire others in your life.
"If you always do what you've always done, you'll always get what you've always got."
― Henry Ford
Career and Life by Your Design is right for you if:
You have had some professional success and career and you are now ready to do more, shift the gear or change the direction.
You want to decide between different career options and need help and guidance to be able to make a good decision.
You want your career to fit your life priorities and the lifestyle.
You know it is time for change, but you need the support and guidance.
You want to have a work with bigger purpose.
You want to love what you do and be truly passionate about it.
You want to feel more happy and joyful, decrease the stress and improve your well-being
You are ready to do the work required in the program and you value investing in yourself.
You want a career that means much more to you then just a pay check.
Not for you? Make it a gift!
If you feel this is not a program for you, you can also buy it for someone else, who would greatly benefit from the career change. That way you support them and at the same time support our two partner organization to feed children and provide education.
Lubica Kangas is the founder of Path2Talent, offering holistic Talent services.
She helps companies to attract the best talent to hire and candidates to identify what they are passionate about and help them to get more clarity for their future career move.
Since 2002 she has recruited several hundreds of candidates for her clients from almost every sector imaginable and learned about the difference between good and great/exceptional candidates.
She has always been passionate about people, about their behaviors, motivations, passions, and talents and is grateful if she can help individuals through her services, workshops, and online programs.
Read more about Lubica         Read more from her blog
What's inside the program
This is what we have in store for you in this program.
300+ minutes
of online training
14 workbook pages
with many
engaging exercises
85+ minutes
of training videos
countless hours
of love and passion put
into developing the content
20 years
of Lubica's experience
for a better world
support the work of our two partner organizations
The program consists of 3 main elements:
Online course with videos, quizzes, and exercises
A prioritization session with a friend or a coach
A workbook with tried and tested exercises
The only thing you will need is a good internet connection and an open heart 🙂
Here you get a first idea of the course. It consists of 8 eye-opening and life-changing lessons filled with heaps of engaging content.
It's been great that I could take time to think about what I really want and get clear about my goals and intentions. Having good step-by-step guidance and clear instructions were very helpful to get the results.
Katariina S.
I got great clarity on what I want to focus on and also a belief that it's actually possible to achieve. Together with clear actionable steps to move forward.
Amy A.
Realizing what is missing in my life, was eye-opening. And learning how to achieve it with small actions, was relieving. Funny, that I was coming here knowing what I want, just to support my sister and got to realize how wrong I was. Thank you for this experience.
Tiina L.
I found out about my passions and the biggest take away was how difficult it is to actually find your passions which are hidden somewhere in the back of your brain. I have done this workshop before already 9 months ago and it's interesting to see that when my life situation has changed, my priority list has changed too. I would definitely recommend repeating this workshop to others, too.
Anu P.
It is surprising to see what came out and what my actual priorities are. I just realized that I did not really know what things are truly important to me because I have not been focusing on what matters to me, but instead what matters to others. Very interesting to realize what has been holding me back from performing better at my work. Now I know where to focus and where to do small changes.
Sanna P.
This was like a wake-up call for me. I think I was just sleeping so far and now got an awakening call and the realization of what things are important for me right now and where to focus, to feel fulfilled. Exercises where we try to eliminate using our brains and thinking and going into our hearts are not easy for me but were very rewarding. Thank you.
Riina S.
I came to this workshop as it was given to me as a gift and I was quite skeptical at first.  The exercise we did showed me a practical way of how to do small changes that work for me. Also learning more about myself and realizing why I don't feel fulfilled at my work was surprising. Very good experience.
Riku B.
including:
Lifetime access
Workbook
Community membership
Enrolling now will not only help improve your own life and career. You will also support others. We donate 81 % of the net revenue generated by this program to our two partner organizations Kiron Higher Education and Mary's Meals.
The remaining 19 % are used by Path2Talent for covering operations costs.
With your purchase you provide school food for three children for a whole year and give women in underserved communities around the world access to free education.
What happens after you order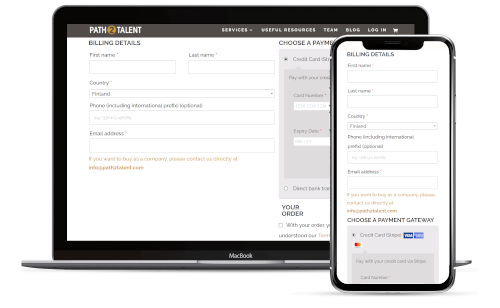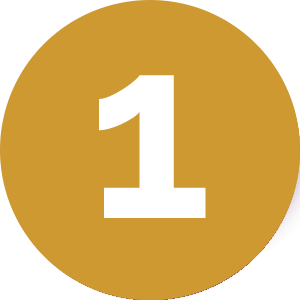 Securely pay your order*
Click the button to buy the program and you will be redirected to the checkout where you can make the purchase.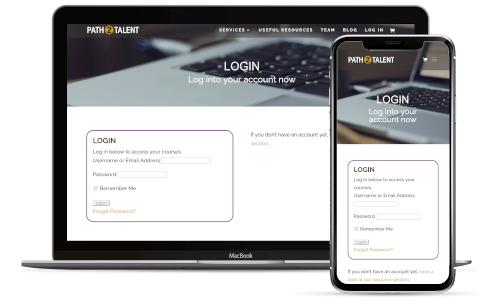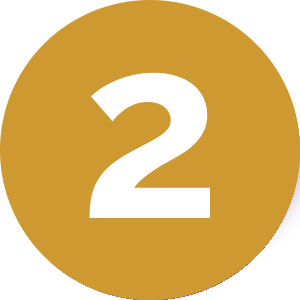 Log into your account
Once you ordered, you will receive an email with information to log into your Path2Talent account. You will find your new program there.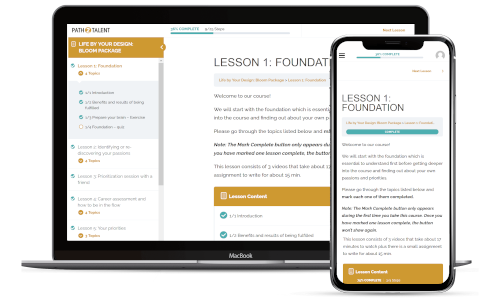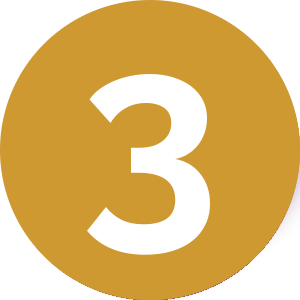 Enjoy the program
Choose the program. You can now go it through on your own on any device at any time. Enjoy!
*The payments are securely handeled by Stripe. At no time during the purchase will your payment details be stored on our website.