Video: Success does not come over night
Last week we had both a life as well as an online workshop. And just as in my previous workshops I found it empowering to see, how people come to realize new things and aspects about their lives there.
They will start a new thinking process.
They leave the workshop with so much more clarity about their lives and ways to go forward.
They are full of optimism to start moving towards a new direction. Now they know the direction to steer their lives toward. 🙂
Realization is not everything
BUT…. unfortunately, some of them don't get too far. Some only take a few first steps towards the new direction and some even don't get started at all. The reasons are often limiting beliefs and fears.
Analyze Your Work
Our free exercise helps you to understand which activities drain our energy in your current job and shall be minimized in your future roles.
And yes, we all have them, believe me. Even hugely successful people living their dreams have their fears, for sure. But they know how to work with them and fight them. They know how to not get paralyzed and still move forward.
Fighting your fears is also what my second video interview with life coach Sylvia Salow is about. But see for yourself in the video below.
Often, as Sylvia mentions in the video, especially starting entrepreneurs, need to work more on their fears and limiting beliefs. They need to work on their mental strength and not just the business ideas and concepts. Often, business topics are much easier to solve 🙂 But without our mental training and development, we don't reach our final destination, because we don't know how to overcome our limiting beliefs and fears. Especially when we are not even aware of having them.
Change takes time
Change is a journey, success does not come quickly (as it might be seen from the outside). It is extremely important not to get stuck. Rather do small steps all the time, small steps towards your goal, step by step. Because if you don't,  you will never know if you could have done it! You need to try. And if you don't succeed the 1st time, try again! There is no such thing as a mistake. It's only learning and a new trial 🙂
Luckily, to help you out, there are people like Sylvia. And now she even has a special offer for you. Book a session with her and use our promotional code Lubica20Off to get a discount of 20% on her coaching services.
She has helped me, helped many others and will be able to help you, too!
With passionate regards ,-)

P.S. If you like this post, feel free to share it with your friends! You find the sharing buttons on the left side of the screen. And you will find more exciting posts like this also
on our blog
.
Discover your dream career
With these 13 free, proven questions, you will have a much better picture of how you really want your life and career to look and which actions you should take to achieve it.
Succeed in career and life
Our free online course will help you to understand where you want to steer your life and career.
Analyze your work
Our free exercise helps you to understand which activities drain our energy in your current job and shall be minimized in your future roles.
The Author
Lubica Kangas is a trusted Executive Search Partner for senior-level recruitments across different locations worldwide. Her long-term clients are global public listed companies, as well as smaller and growth organizations with international business.
As she is a great example of "loving what you do", she also teaches and coaches individuals in their career transitions for doing more of what they love and have more fulfillment in their lives, mostly through her workshops and online programs.
On a personal note, Lubica is a multi-passionate entrepreneur and never-ending optimist with love for good food, travels, Latin rhythm, and nature.
It is not always easy to plan ahead at work. Especially in my field of business you need to be flexible and available for your clients. That is not always easy but sometimes also inspiring.
Do you know your own strength and talent? Many of us oversee their own superpowers easily. Try to identify them.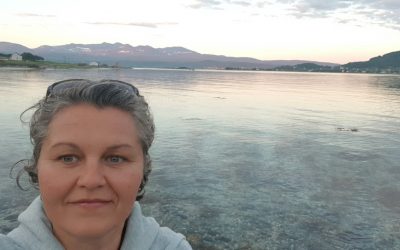 How long could you be without your phone? During my summer vacation I was forced to try that out myself. And I was surprised how it went.